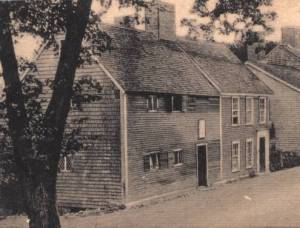 Membership
The Richard Sparrow House has no endowment. Your membership provides critical support to this historic house and its endeavors. Repairs, insurance, operating expenses and gallery events are funded in large part through membership and donations. The Richard Sparrow House is a non-profit organization and membership is tax-deductible. Join today, or give a membership as a gift!
Our Members receive advance notice of events and when they join for $25 or more, a 10% discount in our Gift Shop. Admission to the Museum, usually $2. for adults and $1. for children, is free at all times.
Sparrow House Gallery Events happen at least three times a year and feature fine American artists. Our Gallery openings are free. Please join us! Light refreshments are served. Other events and happenings include jewelry trunk shows and special Members' sales.
You don't need to be a member to make a special donation. The Sparrow House recently completed a special drive to match a grant from the Plymouth Community Preservation Act fund. This grant provided a desperately needed front roof replacement. Thanks to all our wonderful friends who made this possible! See new roof front.
Please consider helping us as we continue to build a fund for more preservation. Your donation is fully tax-deductible and even a small amount will be gratefully received. Please email us if you would like to help.